High Quality Hoodies with the CRTWH Logo
"PROUDLY CANADIAN REGISTERED
TENNESSEE WALKING HORSE"
Grey or Black, Sizes S. M. L, & XL, zipper front or pullover.
Logo also on front pocket.
$65 includes shipping and handling.
Contact Bobbie at [email protected] or phone 780-706-1706
---
The Running Walk of the Tennessee Walking Horse,

Eldon Eadie's original tape, is still one of the best for showing the different gaits, and explaining gaits in general.

$25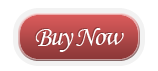 ---
Brochures can be ordered directly from the

CRTWH